A guide to teaching yoga online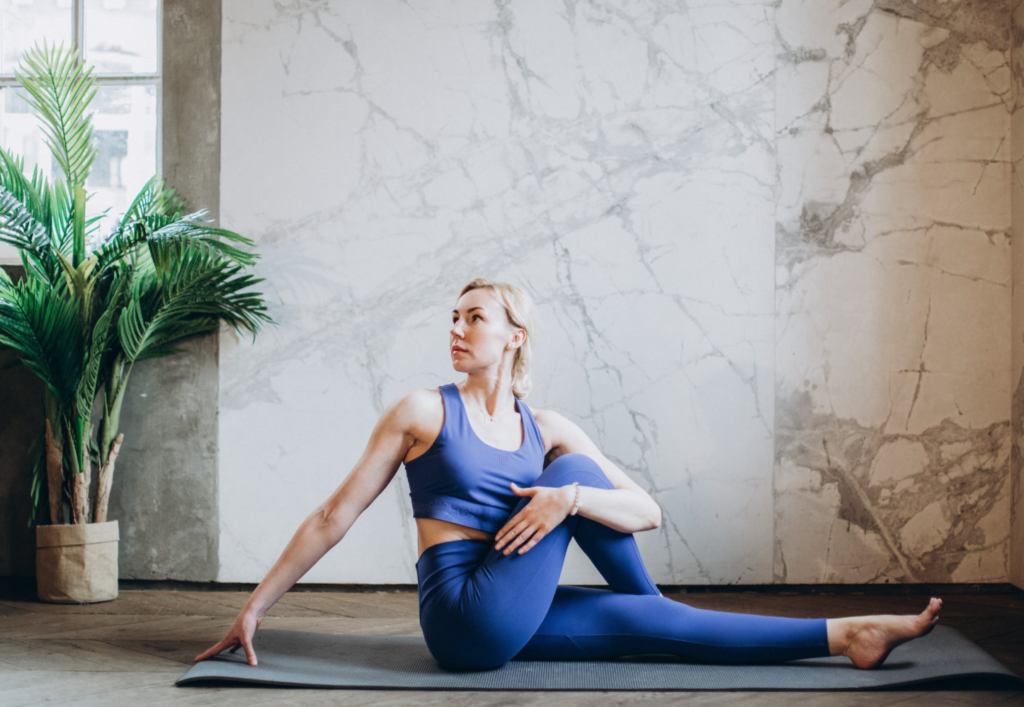 In recent times, online yoga classes have been gaining more popularity and the demand for them is likely to continue for a long time. As teaching yoga online helps trainers to educate people globally, they can easily grow their membership and earn more. On the other hand, working professionals and homemakers are also showing a great interest in learning yoga digitally due to their busy schedules.

If you're a yoga teacher who is trying to familiarize yourself with online teaching, this article will help you with the best way to teach yoga online. Let's walk you through the steps you need to take.

Choose a format for your online yoga class

Before you begin your online class, you must plan your curriculum in advance. This way, and prepare the content in a way that it meets your goals.

Option 1: On-demand classes

This is a hands-off business approach where you can enroll students for your pre-recorded yoga classes. Simply set up your online class once and earn money even when you're on a vacation.

Option 2: Live classes

If you want to make your live classes more engaging for your students, you can create live classes with real-time interactions and Q&A sessions.

Option 3 – Subscription

This yet another event format where your students can learn from yoga classes by purchasing your monthly subscription to access your live yoga classes.

Pick the right video streaming platform

Whatever the format you choose for your online yoga class, it's important that you choose the right video streaming platform that helps you to create online classes without any complications.

Here're things you need to consider while choosing a streaming platform;

Browser-based – Instead of downloadable streaming platforms, you can prefer a browser-based video hosting tool to make things easier for your online students to attend your class without any hassles.
Autopilot: Your streaming platform must allow you to teach online yoga classes in auto-pilot mode. It saves you time and lets your students access your course according to their convenience.
Reporting: Ensure that your platform has analytics features to track the progress of your virtual yoga class.
Engagement & communication: You must be able to engage your students with polls and Q&A. Also, make sure that you are able to send emails and notifications to your students.
Equipment to teach yoga online

When you're teaching yoga online, you have to make sure that you have got the right tools that fit the space of your venue.

Smartphones: If you're going to capture video using a smartphone, make sure it has the ability to capture videos in 4k resolution at a minimum. Also, use a tripod.

DSLR: If you have a higher budget, you can invest in a DSLR and Lens to capture high-quality videos. Also, ensure that the camera has the feature of viewing yourself while you teach.

Microphones – As you will be far from your camera as you teach your yoga class, you can get a microphone to get clear audio.

Monetize with a registration software

If you want to earn money out of your yoga class, it's important that you choose a yoga class registration software that allows you to create a registration page and get payments instantly for each registration you get. No coding skills are required to create a registration page using these platforms. You can create one with a simple drag and drop functionality. However, make sure that the event page that you create is mobile-friendly.

How does it work?

Set up an event registration page by uploading the details of your online yoga class in terms of date, time, yoga class type, trainer profile, etc. Add your logo, images, and videos from your gallery.

Mention the cost of registration and choose your preferred payment method. You can also decide whether to absorb the registration fee or pass it on to your students.