A Webinar Software that makes things Easy
From creating a high-quality video to engaging your global audience, Joinlive's webinar software does everything for you to help host a perfect webinar without stressing out.
It just requires only a few steps to host a webinar. No download is required.
Host a Webinar
Whatever is your Webinar type, We've got you covered
Whether it's a product demo, marketing, lead generation, online training, business meeting, branding, or any virtual event, our webinar platform has robust features to make it a successful one.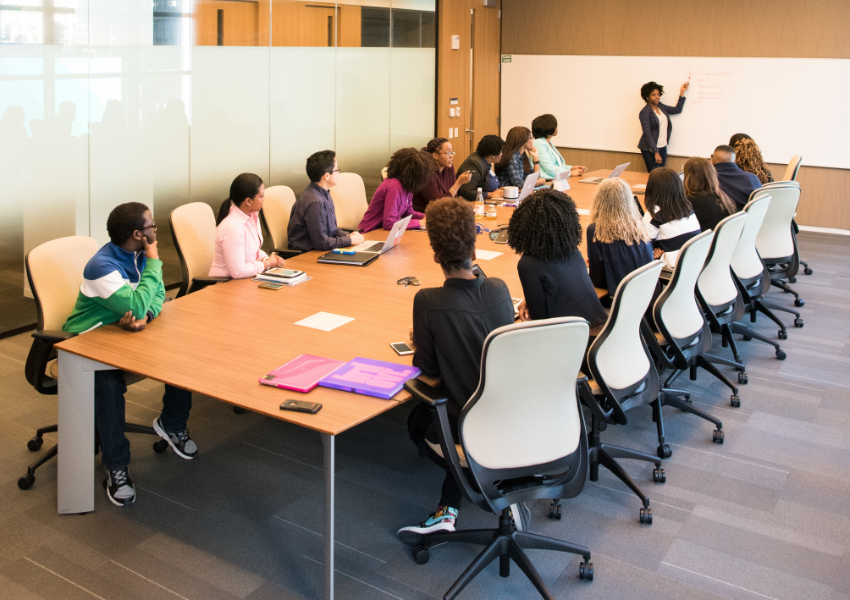 Why choose our Webinar software?
Multistream to social platforms
Reach a wider audience by broadcasting your webinar on popular social media and video platforms using Joinlive's webinar software.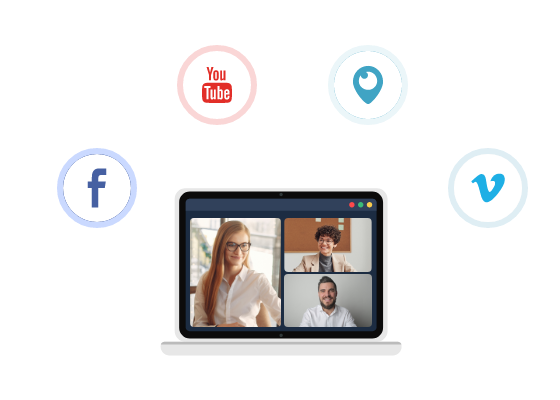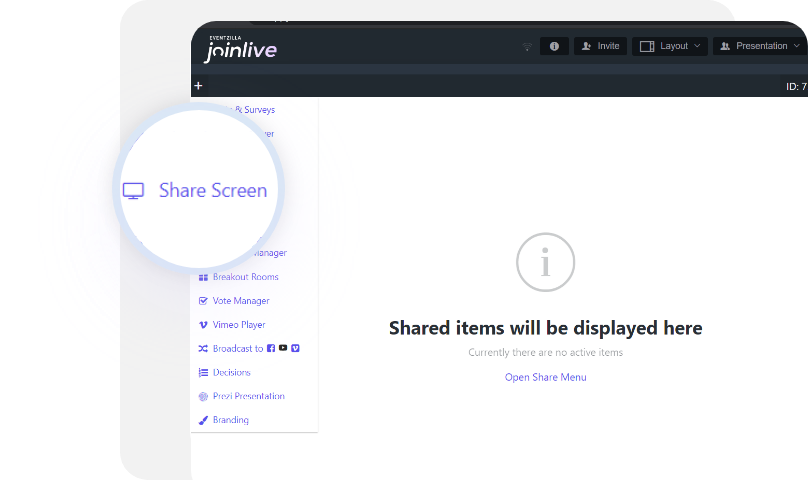 Easy screen sharing
Our webinar platform lets you share your screen with your attendees with ease. You can choose to share a single application or the entire screen with your audience.
Integration with marketing automation tools
With our integration with the industry's top marketing automation platforms, you can automate the process of adding your webinar leads to your email marketing campaign or CRM.
Leverage the power of Eventzilla
You can make the most out of your webinar by connecting Join live with a powerful event registration platform - Eventzilla. It allows you to create a landing page with a custom registration form and promote your webinar online.
You can also monetize, create discount codes, build custom reports, manage registrations, and payments with ease.
Engage your online audience
Joinlive's webinar software offers a plethora of features to engage your audience which include polls, surveys, live chat, Q&A, and more.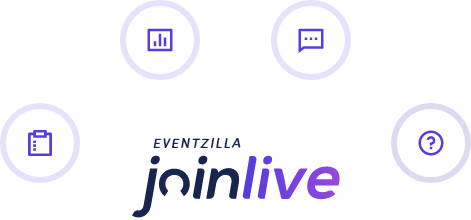 Ready to get started? Register for a free trial today
Creating an interactive webinar experience from start to finish has never been so easy. No credit card required. No software to install.