Evergreen webinars
Generate leads with a hands-off business approach by creating evergreen webinars using Joinlive. Schedule your pre-recorded webinar and create an automated sales funnel. That's it - your evergreen webinar is all set to run on auto-pilot and drive sales even when you're on a vacation.
Start Free Trial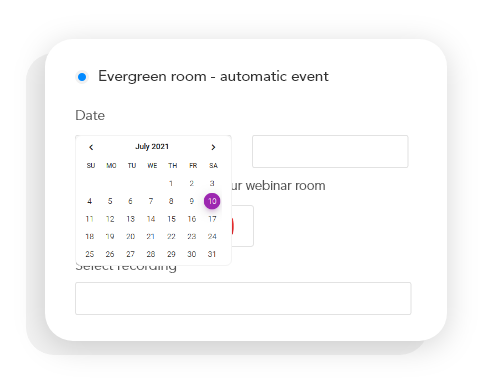 Easy to Schedule
Scheduling your evergreen webinar is super easy with Joinlive. You can either select a particular date and time or make it as recurring events with different time zones that work best for your target audience.
Custom call-to-actions
Whether it's lead generation, survey, or polling, you can add customizable call-to-action on your evergreen webinars to make it look and feel live for your audience.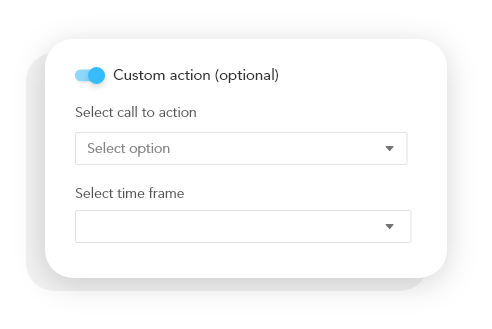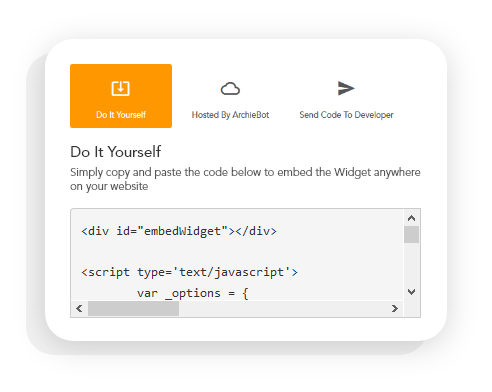 Embed evergreen webinar
Don't miss an opportunity to show your evergreen content to your website or blog visitors to turn them into customers. Our webinar platform allows you to embed your evergreen webinar on your web page.
Audience engagement
Hosting evergreen webinars doesn't mean that you can't engage your audience as you do in live webinars. Joinlive provides you a wide range of features to make your evergreen webinar more engaging.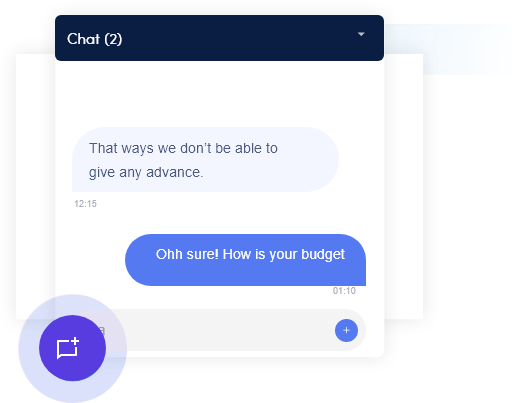 Ready to get started? Register for a free trial today
Creating an interactive webinar experience from start to finish has never been so easy. No credit card required. No software to install.