How to live stream – Step by Step Guide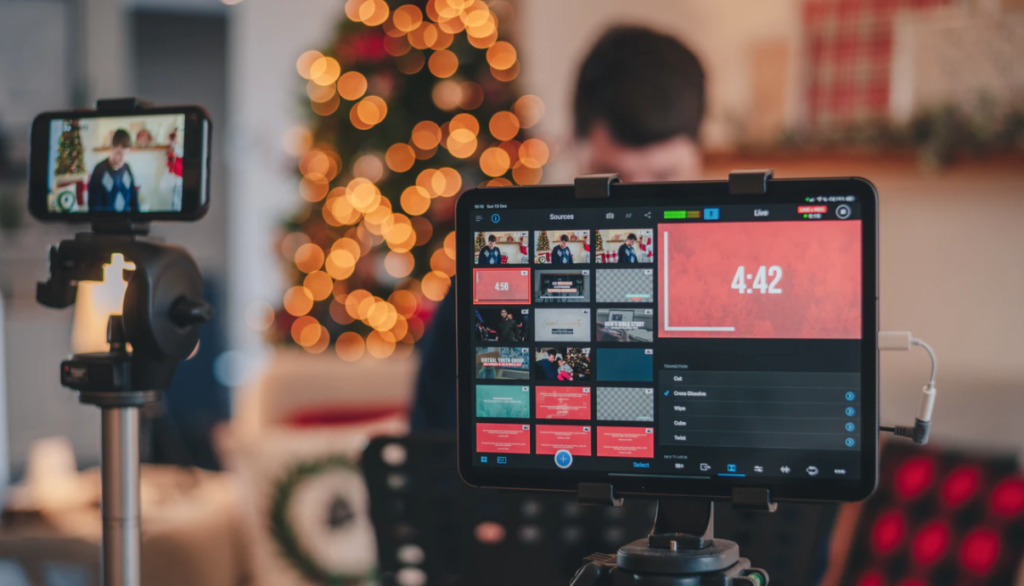 As we are moving towards the ever-growing trend of live stream events, it's important to adapt to this technology to offer a worthy digital experience for the remote audience. However, it can be a challenging task for a first-timer.
If you're an event organizer who hasn't created or hosted any live stream events in the past, this step-by-step guide will help you to learn the basics of how to live stream an event.

In this guide we are going to cover the following topics:
Step 1. Pick a platform to Live Stream content (YouTube, Vimeo and more)
While planning to live stream an event, you'll have to choose the right video streaming tool that best suits your event type and goals. It's a known fact that any live streaming platform is capable of broadcasting your video to an online audience. But what you should look for is the additional features that a particular platform offers. If you can able to find out which features you require and which you don't, it becomes easy for you to choose a suitable live streaming platform to host your event online.
Also, you can choose between free and paid video streaming platforms. Social live streaming tools YouTube Live and Facebook Live are free to use. If you are looking for advanced features, you can go for the paid platforms.
Some of the features that you can consider while choosing a live streaming platform include;
Must have features:

Embed Video Content – This is the must-have feature that any video streaming platform provider should have. It helps event organizers like you embed video content on your website.

Responsive – Ensure that your live stream video works fine on any device, screen, and browser. Today, most of the video streaming platforms use the HTML- 5 player which is universal. However, it's good to double-check it.

Simulcasting – It allows you to stream your live events in multiple destinations like websites, mobile apps, social media, and smart TV apps. In this way, you can reach a broader audience

Nice to have features:

Social Media Share – As social media platforms help to attract more audiences for your live stream event, ensure that the platform allows you to post your video directly on the social media field. 

Monetization of Live Stream Videos – If you want to generate revenue from your video content, check if you can able to use the pay-per-view model by implementing the video pay pay-walls.
Integrations – Ensure that the video platform integrates with your existing CRM and marketing automation platforms.

White-Label Content – You can avoid a third party logo or website name on your video content if there is a white-label option. Also, it helps to resonate with your brand.
Learn How to Set Up YouTube Video Live Stream
Step 2. Select the hardware you need to Live Stream (iPhone, Webcam and more)
After you finalize the live streaming platform, choosing the right recording equipment is your next important part. If you want to deliver to stream a live video with high-quality visual aspects and audio, we would recommend you invest in an advanced camera to broadcast your live events.
Also, to convert your captured video into live stream content, you have to buy a capture card and install it on your computer. However, you don't need a capture card if you're recording live events through your webcam on the laptop.
Suggested Cameras: PTZ cameras, camcorders, DSLR, and mirrorless cameras
Types of mics you can use to record a video – Lapel Mic, Shotgun mic & Handheld mic.
Step 3. Creating the event landing page to promote the Live Stream event
While hosting a live stream event, it's always good to have a capitative event page to attract more online audience across the world. You can create one using Eventzilla – All-in-One event management and marketing platform for live, virtual, and hybrid events. You don't require any design or technical knowledge to create an event landing page via Eventzilla. It's a simple drag and drops functionality to create an event.
Step 4. Monetizing the Live Stream event by adding a paywall (Sell tickets to access content or give away for free)
What is Paywall?
A paywall is nothing but a feature available in a website or software which helps you to generate revenue by restricting access to digital content via purchase or paid subscription.
Step 5. Live Stream the content on the event day
Source: https://blog.eventzilla.net/