How to create great webinars? Here's the step-by-step guide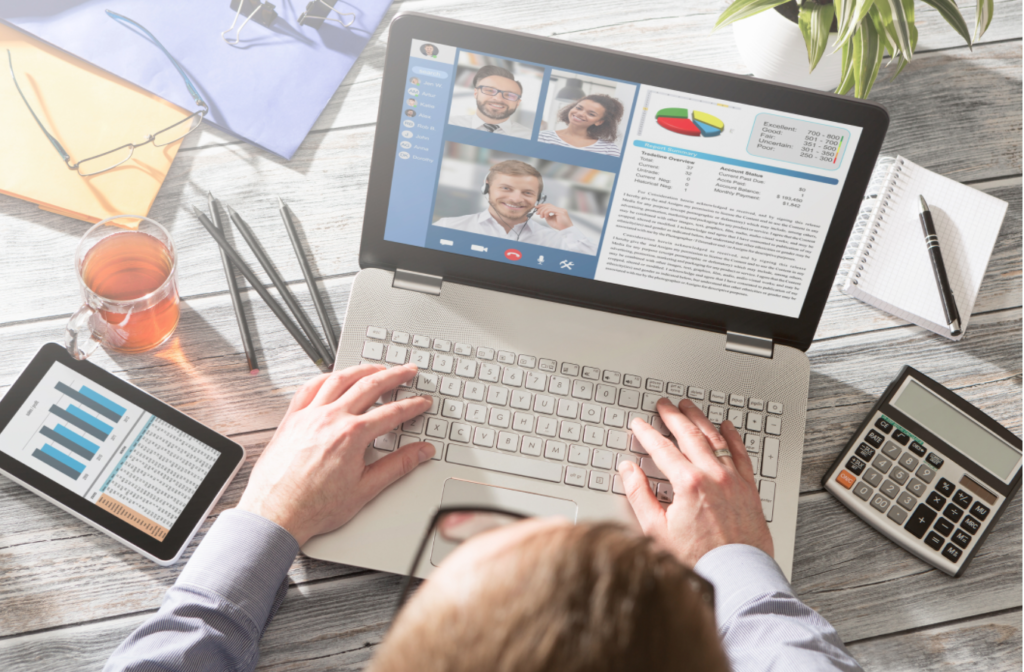 While anyone can create a webinar, making it a successful one requires a lot of effort. From creating worth-watching content to generating quality leads, you have to plan every aspect of your webinar in a way that helps to achieve your business goals. If you're looking for ideas for creating great webinars for your audience, you're at the right place. In this post, we're going to help you with some best practices and a step-by-step guide on how to create a successful webinar. vd

Let's dive right into it.

Step 1: Choose a topic, webinar format & speaker

Topic: First things first. When it comes to hosting webinars, you must be meticulous on choosing the topic that you're going to talk about. It must help your audience to find a solution that they are looking for. So, instead of focusing on sales-based topics, ensure that it's interesting and worthwhile for the audience.
Webinar Format: Next thing that you need to focus on is choosing the format of the webinar. We suggest that you choose the format that best suits your business goals and engages your audience. Some of the popular webinar formats include single speaker, interview format, panel discussion, Q&A, and more.
Speaker: After finalizing the topic and content, it's crucial to find the right speaker to do the presentation in the right way. You must choose a speaker who specializes in the topic that you've chosen. Also, check if the speaker had hosted webinars in the past to ensure he/she feels comfortable in front of the camera.
Step 2: Find the right webinar software

Creating the content is only half the battle. You have to find the best webinar software that works best for you and your attendees. With a heap of options available out there, you can pick one by doing a comparison based on features and pricing. Some of the key features that you can look for in a webinar software include custom branding, live video, screen sharing, pre-recorded video, Q&A, polls, chat, reporting, and more. Besides, you can also prefer a platform that offers a free trial option. 

Step 3: Create a webinar landing page for registration

When you're hosting a webinar, you must create an attention-grabbing landing page to let your potential audience register for your webinar.

Mobile-friendly – Ensure that the landing page that you create is responsive, so that it works fine on any device.
Event title: Give your webinar a short and attractive title for your webinar. You can mention your brand name and add words like live webinar, workshop, etc.
Event description: Provide detailed information about your webinars like date, time zone (with start and end time), webinar link, and more.
Registration form: Place an event registration form on your landing page to collect all your data from your attendees.
Step 4: Monetize your webinar

While hosting a webinar, you get a lot of opportunities to make money out of it. Here're are some of the best ways to monetize;

Paywall: If you're looking to make money out of your webinar, you can restrict it only for the paid users by adding a paywall feature available in the webinar service provider or event registration platform that you use.
Sponsorship: You can get money from your event sponsors to showcase their brand on the event page, email invites, presentations, etc.
Step 5: Rehearse

As you have to depend on technologies and equipment to host a webinar, you must rehearse your webinar a couple of times before the event day.
Instead of practicing your webinar from any place, you must do it from the actual place from where you're planning to host a webinar. By doing this, you can find any difficulties that you're facing and get it fixed before going live.
Also, you can invite your speaker to rehearse the webinar to make them feel comfortable before presenting the content to the live audience.
Step 6: Go-ahead & host your webinar

Send a reminder email or notification to the attendees before a few hours of the event day
Engage your remote audience with live polls, Q&As, and chat options.
If any of your attendees miss out watching your live webinar, ensure that you send them a recorded version.
After hosting webinars, send a thank you email to your participants to show your gratitude. You can also ask for feedback about your webinar by sending out the survey.