7 Ways to promote your next webinar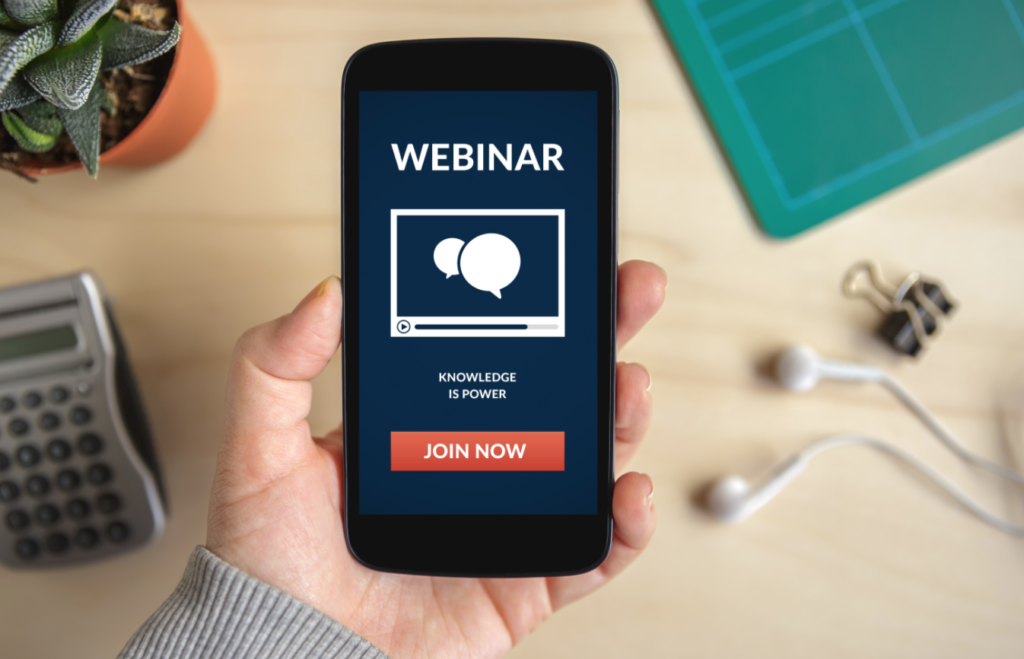 You might have spent a lot of time creating a great webinar content, but what if you get only a few registrations for it. To achieve your registration goals, you have to let your potential audience know about your upcoming webinar. So, you must think of the best ways of promoting your webinar to reach or exceed the registration target that you're looking for.

Check out these 7 best ways to promote your next webinar;
1. Begin with a landing Page
The ultimate goal of promoting your webinar is to drive more registrations. Thus, you must have a high-converting landing page in place to make your marketing campaign work. As the website visitors spend only a few seconds on your landing page, you must make it look captivating with eye-catching design and content describing the purpose of your webinar. Apart from it, some of the key things that you should mention on the landing page include speaker information, sponsor details, date & time (include time zone). Also, there should be an event registration form where people provide their information and register for your event. Check our recent blog post – 7 Webinar landing page tips

Once registration happens, make sure you send a confirmation email to registrants with a schedule and a webinar link to join your webinar. You can reach out to the technology platforms such as Eventzilla to make this process easier.
2. Promote webinar on your site or blog
If you want to promote your webinar without spending money, featuring your upcoming webinar on your website or blog is certainly the best option for you. Here're some best ideas for you;

Create a banner ad for your webinar and place it on your homepage to let your website visitors know about the upcoming webinar. Also, ensure that you take the visitors to the webinar registration page once they click the CTA on the banner ad.
It's good that you have a dedicated page on your website where you can show your upcoming events.
You can also create an embed registration widget and place it on your website to get registrations. You can get this widget from a webinar software.
3. Social media & hashtags
Before starting social media promotions, it's good to create an official hashtag for your webinar to make it popular. Post about your upcoming webinar on Facebook, Twitter, Linkedin, and Instagram. Also, ensure that you place the registration landing page link along with the post. On Facebook, you create an event for your webinar with registration details and links. You can also post about your upcoming webinar on Facebook and LinkedIn groups. If you're planning to spend money on ads, you can experiment with paid promotions on Facebook, Twitter, and Linkedin.
4. Email promotions
When it comes to webinar promotions, email marketing is certainly the best way to get more registrations. Here're some tips for you to consider while creating an email campaign for your webinar promotions;

Create an attention-grabbing subject line to convince your audience that your webinar is useful for them. Eventually, it helps to get a good open rate.
Make sure that the design doesn't overcome the information on the email. Ensure that you mention the schedule, purpose of the webinar, and how it can help the participants. And, place the perfect CTAs for a better click-through rate.
Sending only the email invites alone doesn't create much impact. You should also send reminder emails for the attendees until the day before the webinar. You can automate these emails.
You can also place the webinar registration link along with your email signature. By doing this, you can let your clients know about your upcoming webinar for free.
5. Write a blog
You can write a blog post on your upcoming webinar to let your existing clients know about it. Also, you can use this blog post for webinar promotions, as well. Similar to the landing page, you can mention the purpose of the webinar and how people can get benefited by attending it. You can also use this blog post to promote across social media channels.
6. Retargeting
To promote your webinar online, you can spend your money on retargeting campaigns to reach your target audience. You can either use any social media platform or google ads to create these retargeting campaigns. Besides, you can also do this retargeting through retargeting campaigns.

7. Be choosy on the title & topic
Your webinar promotion won't work if your topic is not interesting. Before deciding on the topic, do a brainstorming session with your team to find topics that your audience will be interested to spend their time on. Also, you can analyze the type of webinars that are getting more number of registrations and trending topics on social media.
Try Joinlive to host and promote a webinar.