HD webinar recorder
Record your online event, re-play it and share it with attendees who missed watching it live or with your sub-accounts. Also, use your recordings as on-demand webinars to generate leads for your business.
Host a Meeting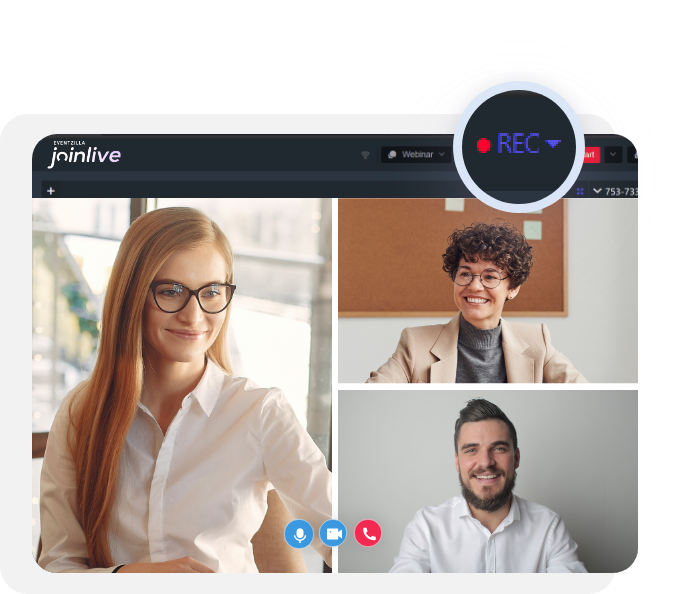 Recording is super-easy
Just click the "Rec" button during the live session of your webinar and it will be stored in your Joinlive's cloud storage where you can share the recorded webinar link, edit video or download
Multiple layout options
You can choose from our wide range of recording layout options while you record your live webinar in Joinlive. The layout can also be changed when the recording is active.
.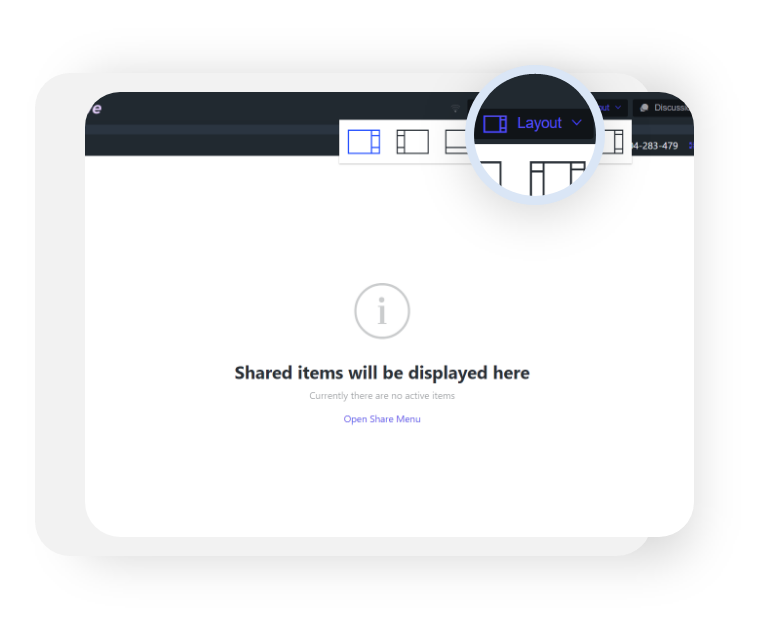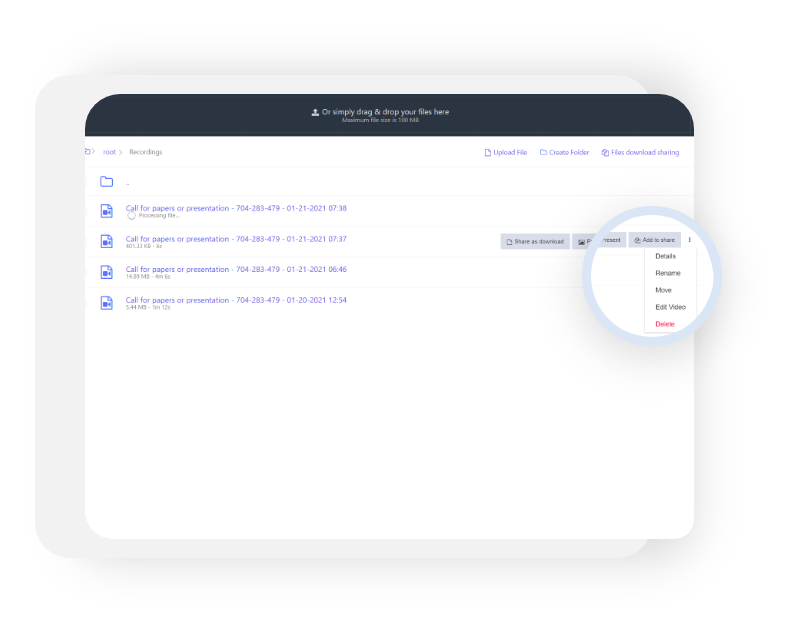 Customize your recorded webinar
With an option to edit your recordings, you can easily add an intro, outro and even your watermark in the recorder webinar to make it look even better.
Ready to get started? Register for a free trial today
Creating an interactive webinar experience from start to finish has never been so easy. No credit card required. No software to install.