Simpler, smarter, webinar & live streaming platform
Get the most of your webinars and live-streaming now. We built a new kind of webinar software focused on user experience, collaboration, branding, insights, and automation.
Get Started
Engage your audience online.
Simple yet powerful video communication tool for webinars and virtual events of all sizes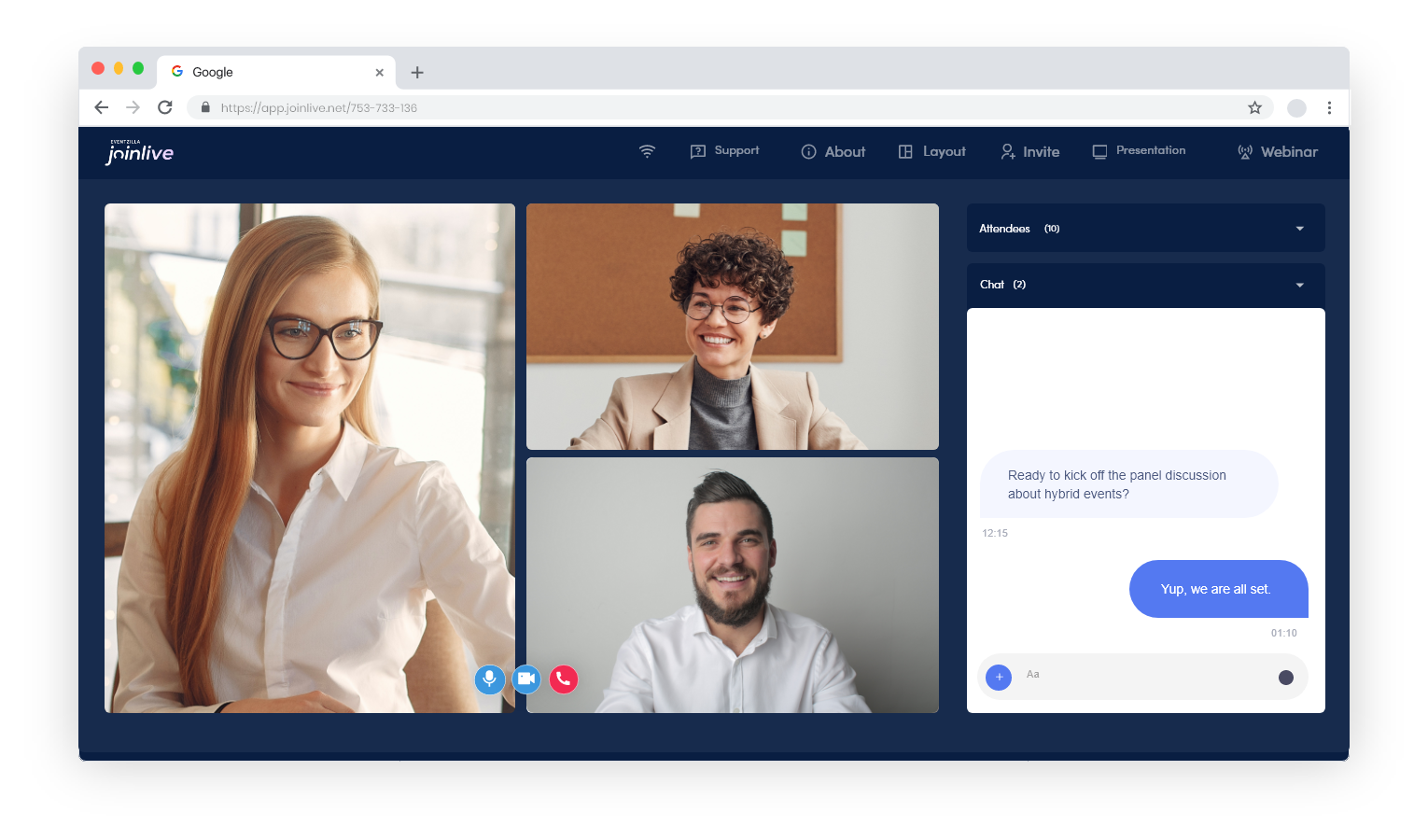 Run and Monetize Live & On-Demand Webinars Easily
It is long established fact that a reader will be distracted
Integrates seamlessly with Eventzilla
Hosting a virtual event? Awesome. You can use the powerful combination of Eventzilla and JoinLive to market your virtual event, register attendees using a custom registration form, promote with discount codes and collect payments online. It is seamless.
Why pair with Eventzilla?
Run and monetize live & On-Demand webinars
It is now easy to register and process payments for attending your online events.
Integrations
JoinLive can integrate seamlessly with your existing workflow, CRM and marketing automation systems allowing you to focus on more important tasks.








Ready to get started? Register for a free trial today
Creating an interactive webinar experience from start to finish has never been so easy. No credit card required. No software to install.